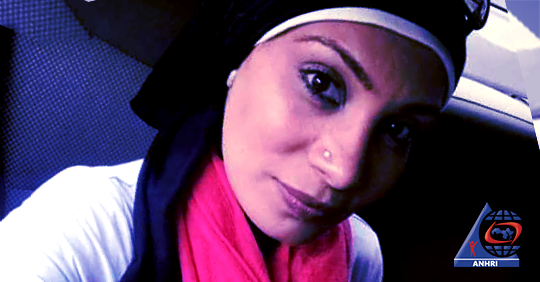 Cairo: 27 January, 2021
The Arabic Network for Human Rights Information (ANHRI) said today that the National Security Agency's ongoing disrespect for the law and its fabrication of accusations against peaceful opponents as a result of the Public Prosecutor turning a blind eye to these violations and his complicity in the dark phenomenon of "rotation"- rotating/recycling pretrial detainees into new cases- which has lately struck activist Nermien Hussein.
ANHRI added that the phenomenon of rotation stands as a barrier to hinder the release orders issued for political dissidents, starting a new phase of crackdown amid the vicious cycle of pretrial detention. It also confirms that the release orders issued by the court for citizens are being circumvented by the National Security with the connivance of the State Security Prosecution, making the National Security the sole authority that decides on who should be released and who should languish behind bars.
The last victim of the "rotation" phenomenon is activist Nermien Hussein who was interrogated yesterday into a new case (No. 65 of 2021 State Security) and ordered detained on remand, only a week after Cairo Criminal Court ordered her release but the decision hasn't yet been implemented. The Prosecution charged her with joining a terrorist group with knowledge of its objectives.
On 17 January 2021, Cairo Criminal Court ruled to replace the pretrial detention of Nermien Hussein with precautionary measures pending Case No. 535 of 2020 State Security, in which she was accused of: colluding with a terrorist group to achieve its goals, misusing a social media account, spreading false news and information. Hussein has been held in prison for 9 months under the Ministry of the Interior's surveillance, represented in the officers and officials of Al-Qanater Women Prison, and during her detention period, her father died from illness, and she was denied an opportunity to see him or bid him farewell.
ANHRI calls on the Public Prosecutor to issue a direct order to his subordinates in the Supreme State Security Prosecution to immediately release activist Nermien Hussein, and to put an end to the Public Prosecution's involvement in the phenomenon of "rotation" and the re-detention of the innocent based on the National Security's false and fabricated investigations.
ANHRI also reiterates its demand that the Supreme Judicial Council addresses the phenomenon of rotation, which has become as a barrier to hinder the release orders issued by courts and judicial bodies for those held in remand detention; as these orders have turned from judicial decisions that have the force of law to mere ink on paper that actually won't benefit anyone.