---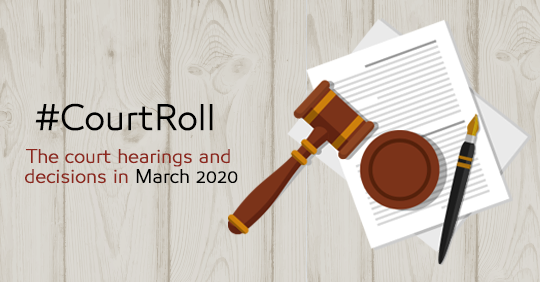 – Number of cases considered during March 2020: Number of cases 55   - Number of trial and investigation hearings during March 2020:   70 Investigation 34 Trial   – Number of hearings during March 2020 per court:   80 Terrorism circuits / exceptional ...
---
  - Alexandria Prosecution ordered the release of 14 defendants, arrested for breaking a curfew, on bail of EGP 4,000.  
---
Introduction:  Human Rights state councils, associations, and committees are supposed to be an important part of the local comprehensive system of human rights. As most of these bodies are not entirely ...
---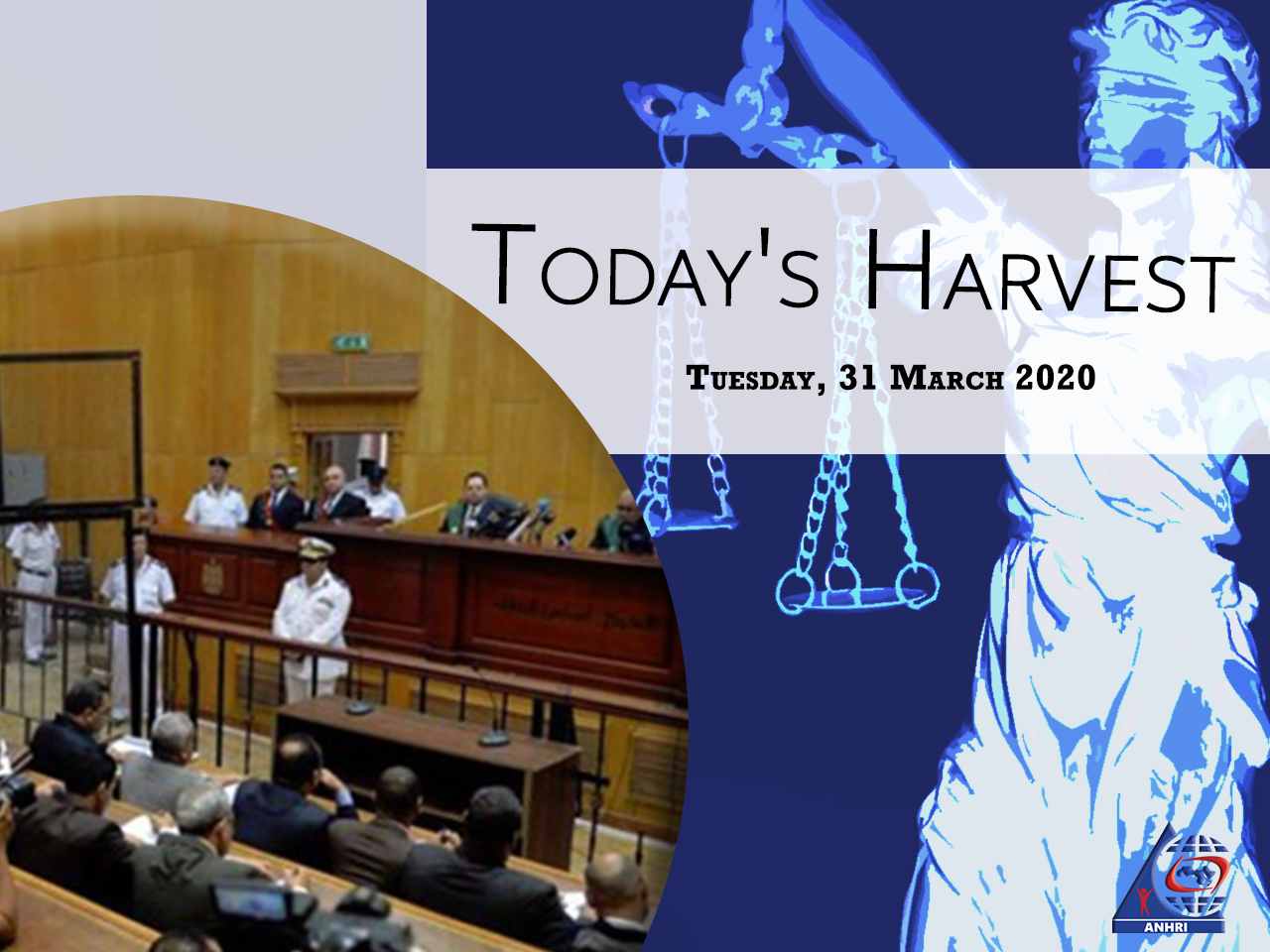 Issued decisions  - Cairo Criminal Court has adjourned the sentencing hearing against the defendants in the case of "Alexandria's Security Director's assassination attempt" for the hearing of May 17, 2020. Decisions not ...
---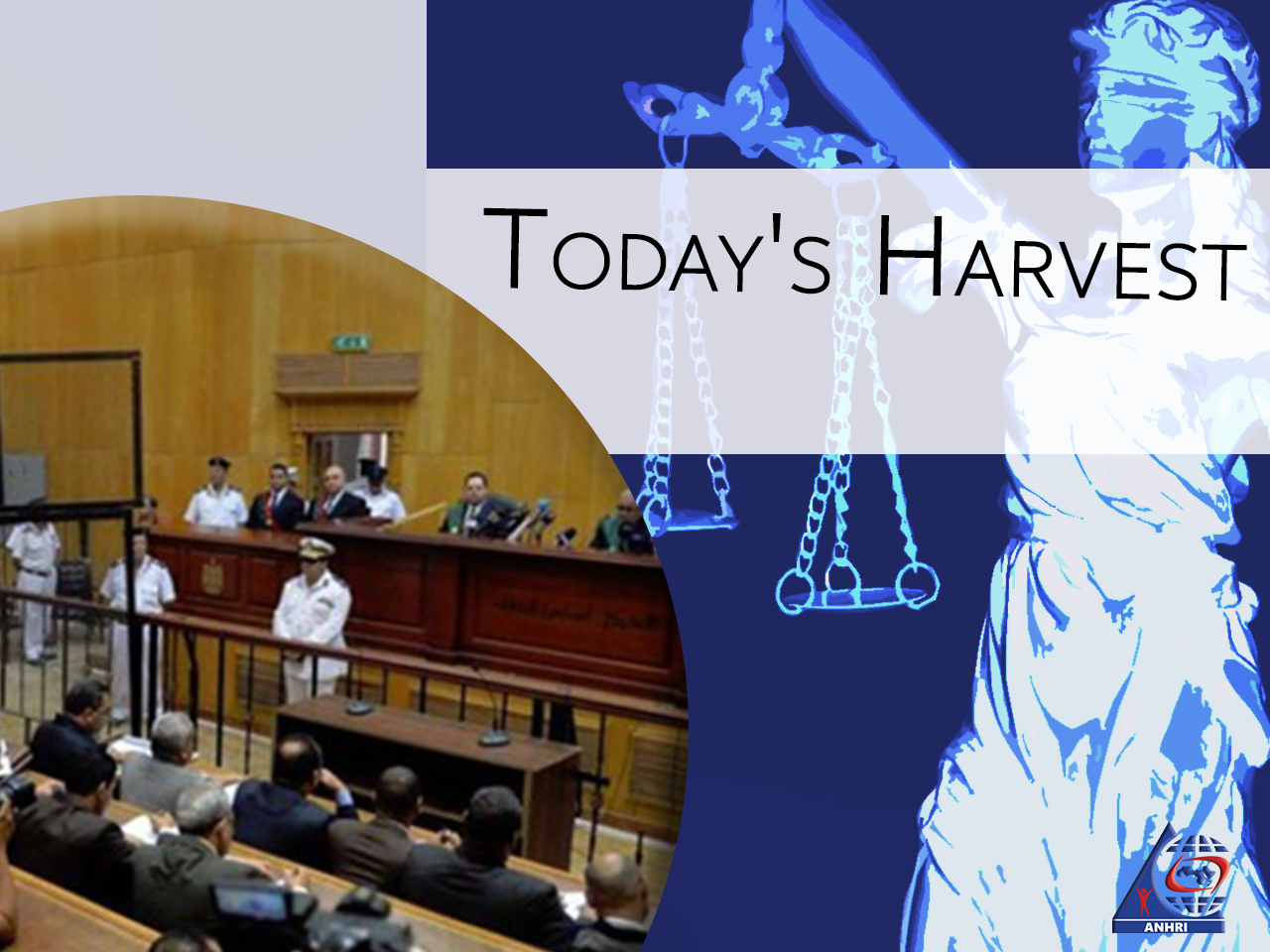 - Al Haram Prosecution renewed the detention of Mohamed El Etr, journalist at "Ultra Masr" website, for 15 days pending the case No. 11429 of 2020 Haram Misdemeanor on a ...
---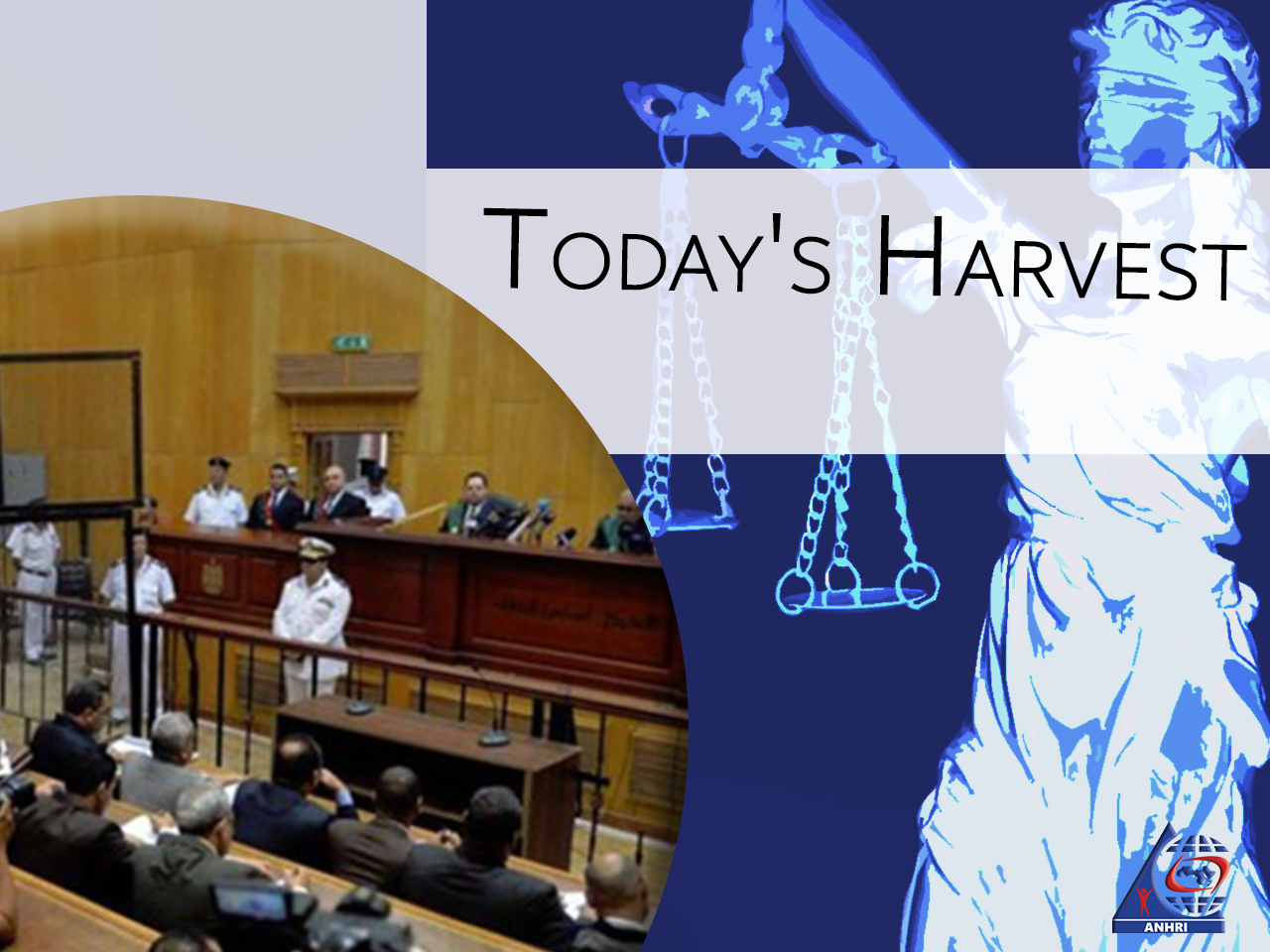 - The Supreme State Security Prosecution interrogated, yesterday evening, lawyer Mohsen Bahnasi pending the Case No. 558 of 2020 State Security and ruled to hold him in detention for 15 ...
---
  Cairo: 29 March 2020 The Arabic Network for Human Rights Information (ANHRI) said today that the National Security Agency followed a strict police approach during the arrest of human rights lawyer ...
---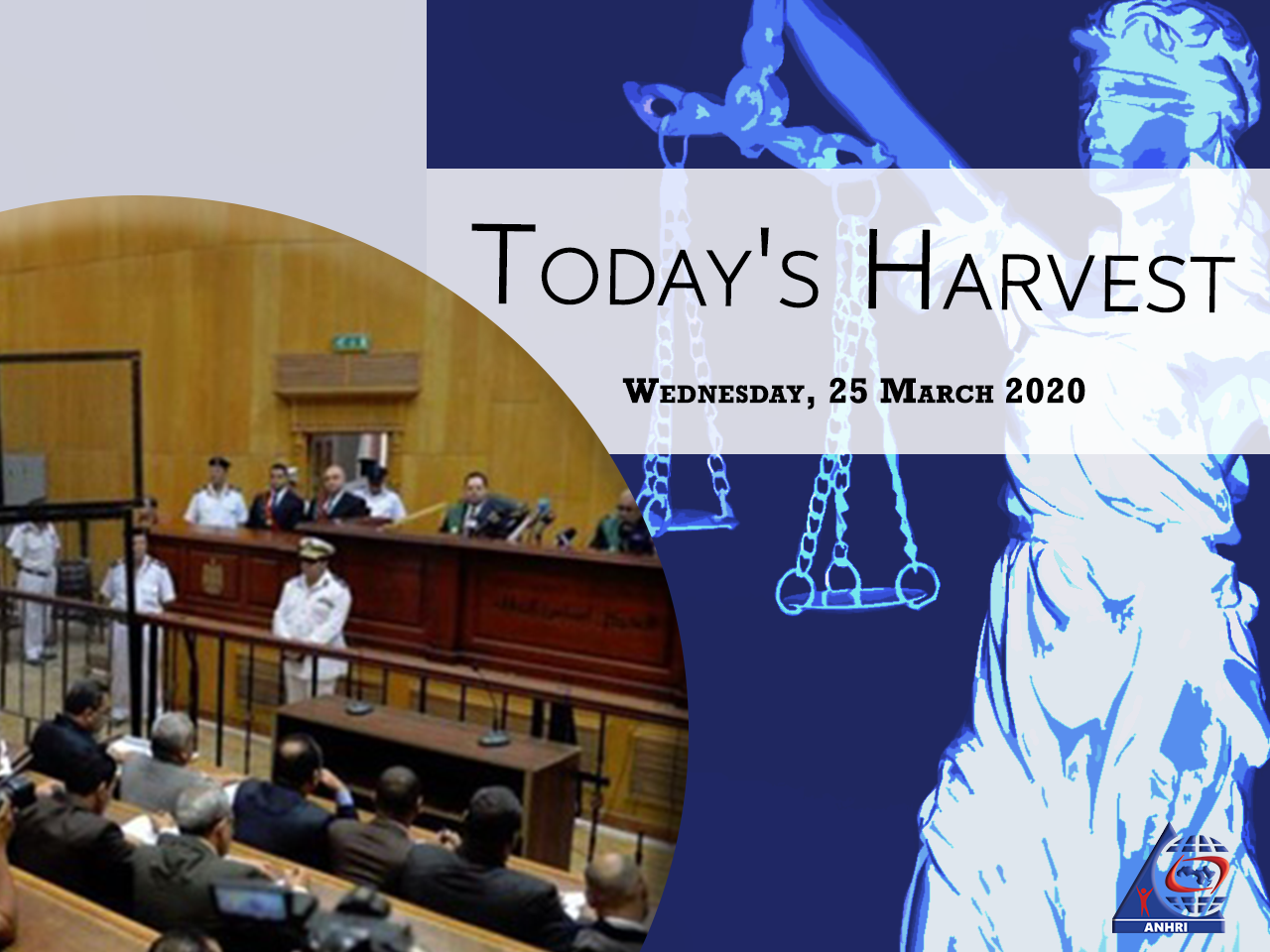 - Hassan Abdel-Hamid and Ahmed Shaker couldn't be transferred to the Supreme State Security Prosecution's headquarters to consider their detention renewal pending the Case No. 488 oَf 2019 State Security. - ...
---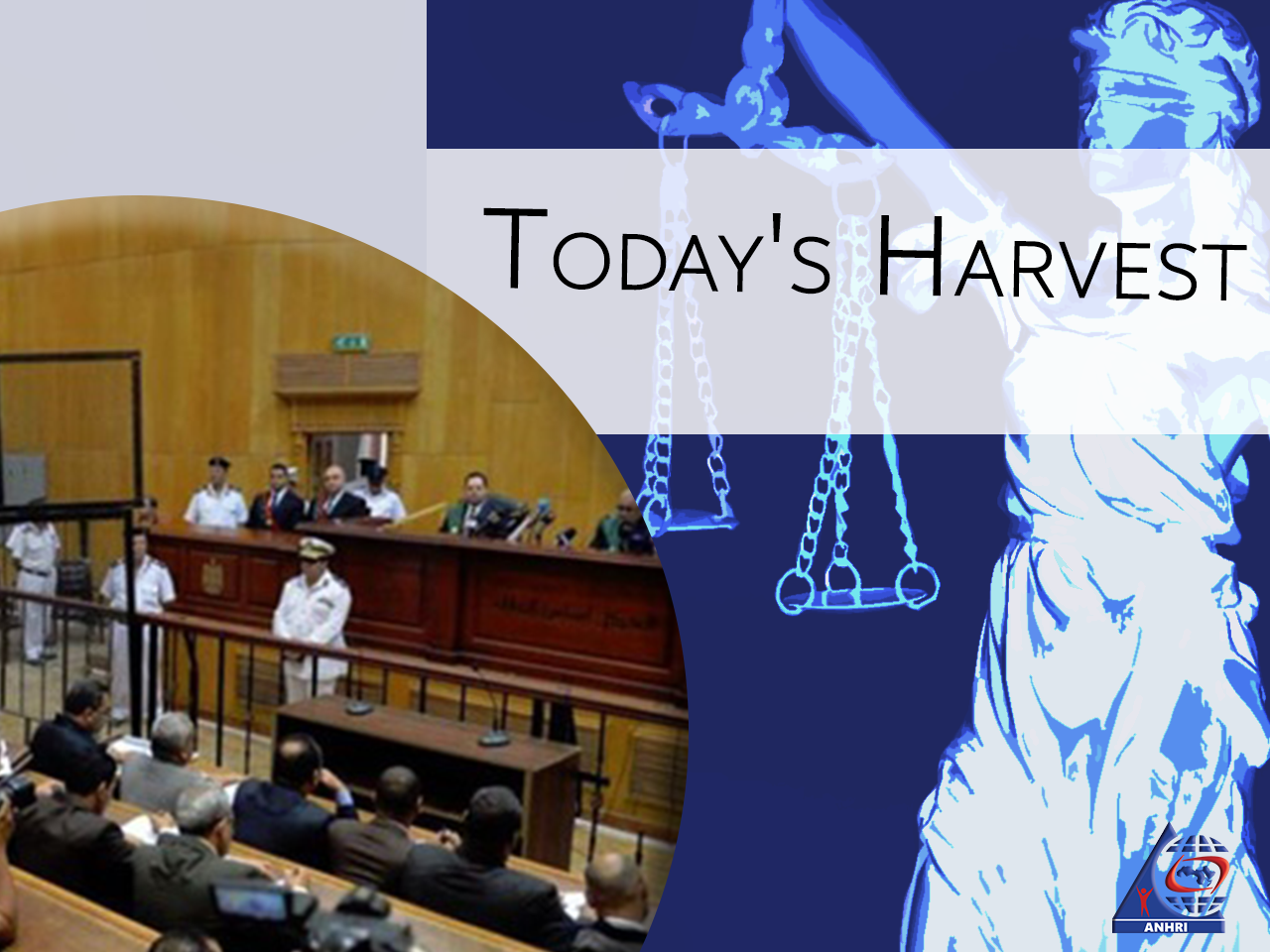 - The Cabinet has issued a decision imposing a curfew all over Egypt from 7pm to 6 am for a period of 15 days. - Cairo Criminal Court has adjourned the ...
---