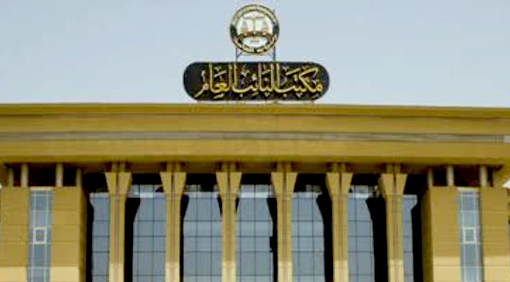 Cairo: 21 September 2020
The Arabic Network for Human Rights Information (ANHRI) said today that it has filed a new formal complaint with the Public Prosecutor reporting the enforced disappearance of citizen Reda Abdel-Rahman, after he was arrested from his house at Sharqyia governorate by the security forces on the 22nd of last August, 2020. Since then, the citizen hasn't appeared before the Public Prosecution if there is any accusation attributed to him, and his whereabouts is still unidentified.
According to the family of citizen "Reda Abdel-Rahman", the security forces arrested him from his home in Kafr Saqr province in Sharqyia governorate before they took him to an unknown destination. Abdel-Rahman hasn't appeared before any of the investigating authorities since his arrest and till the moment of writing this statement.
Thereafter, last Thursday, ANHRI submitted a formal complaint with the Public Prosecutor, registered under No. 5452 of 2020, regarding the kidnapping of Reda Abdel-Rahman calling on him to investigate into the citizen's enforced disappearance and to clarify his fate.
In its report, ANHRI also demands the release of citizen Reda Abdel-Rahman and the accountability of those responsible for kidnapping him from his home, terrorizing him and his family, and not bringing him before the investigating authorities as stipulated in Egypt's Criminal Procedure Code; as Article 280 of the Penal Code states that: "whoever arrests, confines, or detains a person without an order from one of the concerned judges/ ruling governors, and in other than cases wherein the laws and statutes authorize the arrest of suspects, shall be punished with detention or a fine".
ANHRI affirms that the Interior Ministry's continued disregard for the Constitutions' articles, which stipulate the necessity to inform the detainee of the reasons behind his detention immediately upon his arrest and to grant him the right to telephone his lawyer or family, gives the green light for the ongoing violations of citizens' rights and freedoms. This is because these articles constitute the way and key factor to put an end to the cases of enforced disappearance, not to mention the Prosecution's inaction to open investigations into these cases or to bring the security forces to account for violating the Constitution.
ANHRI also stresses that it will continue to adhere to the implementation of the Constitution and the law in order to hold accountable those responsible for the crimes of assaulting citizens' freedom and personal safety, which the Constitution considered among the crimes in which the criminal and civil lawsuits can be dropped or dismissed by prescription or for being time barred.