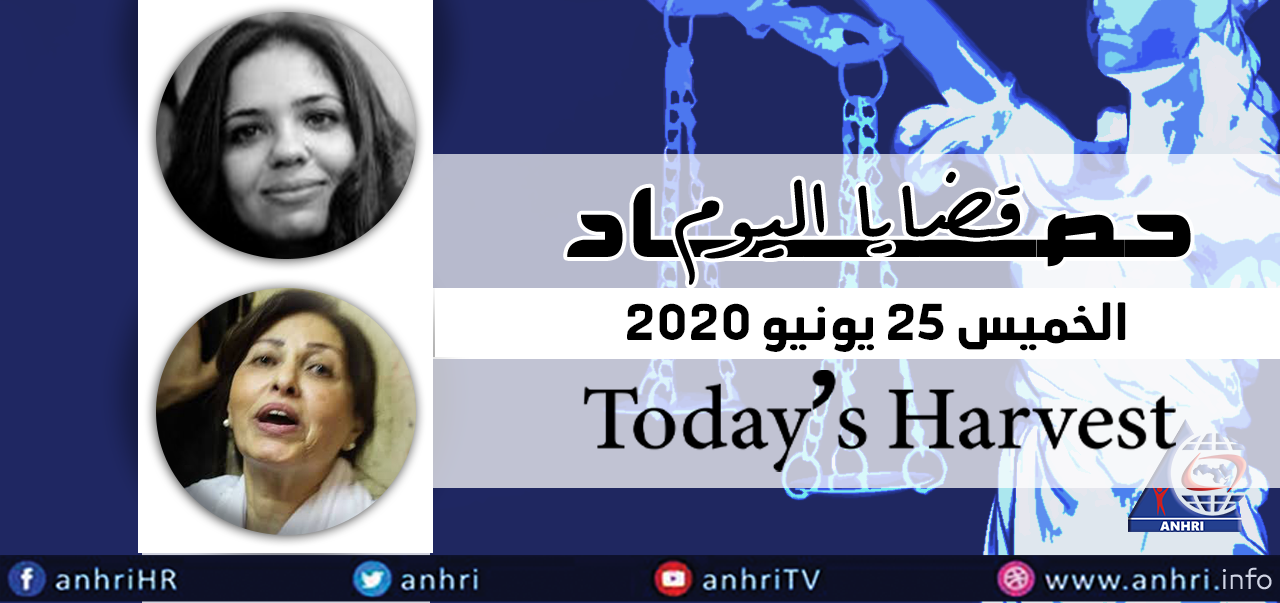 Issued decisions 
– Cairo Criminal Court adjourned the trial of Alexandria's former deputy governor, Souad Al-Khouli, on charges of illicit gains and exploitation of power, for the hearing of July 25 hearing.
–  Cairo Criminal Court set the retrial procedures of two defendants in the case known in the media as "May 15 violence incidents" for adjudication at the hearing of August 26.
Decisions not issued until 3.30 
– The Commissioners Authority of the Court of Administrative Justice has considered the appeal No. 39418 of 73, submitted by Al-Mashhad website's editor-in-chief challenging the sanctions list of the Press and Media Regulation Law. The court hasn't yet reached a decision.
– Al-Maadi Prosecution is interrogating the chief editor of news outlet Al-Manassa Nora Younis after accusing her of running an unlicensed website, but hasn't reached a decision so far.
– The State Security Prosecution is considering the detention renewal session of journalist Ahmed Abo Khalil pending the Case No. 558 of 2020 State Security, but hasn't reached a decision so far.