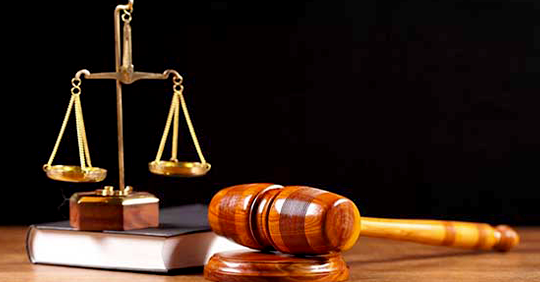 Cairo: 14 January 2020
The Arabic Network for Human Rights Information (ANHRI) said today that Yemeni journalists are paying the price of the unfair conflict between the Houthi forces and the Saudi-Emirati coalition in Yemen, where both sides practice repression and attacks against civilians especially journalists. The last example is journalist Nabil Al-Sidawi whose trial began yesterday after he had been subjected to enforced disappearance for about 5 years by Houthi rebels.
Yesterday, Monday 13 January 2020, a Yemeni court in the city of Sanaa, which the Houthis took control of, held the second trial hearing against journalist Nabil Al-Sadawi, who had been under enforced disappearance for five years (since 2015) in Houthi prisons; for allegedly forming an armed group (gang) in cooperation with the aggressor "the Saudi-Emirati coalition", according to the indictment issued against him. Al- Sadawi, among other 13 defendants who were also abducted, hasn't been brought to trial till the 6th of last December, 2019 and his second trial session was convened yesterday (Monday, 13 January 2020). The defendants appeared in court with signs of sever torture on their bodies, as reported by their lawyer Abdel-Hamid Sabra, who explained that their clients had suffered from medical neglect and torture, and were prevented from receiving any visits from their families who were also prevented from getting any information about their relatives.
Based on his testimony that is published on "Facebook", the defendants' lawyer (Abdel-Hamid Sabra) has announced that he received arrest threats from the Houthi security and intelligence forces, while leaving the trial hearing in full view of a group of witnesses and his fellow lawyers.
ANHRI said: "As a reflection of their hostility to journalists and human rights defenders, the Houthi authorities have continued to kidnap journalists. The kidnapping and enforced disappearance of Nabil Al-Sadawi is part of such grave violations committed against civilians under their control, especially journalists."
ANHRI called on the Houthi authorities to immediately put an end to the kidnapping and targeting of journalists or threatening human rights defenders, to ensure the right to freedom of opinion and expression in areas under their control, and to safeguard the detainees' physical and health security".
For further information about Yemen