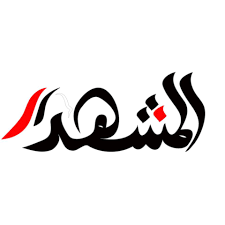 Cairo: 24 March 2019
The Arabic Network for Human Rights Information (ANHRI) said, today, that the decision issued on Thursday evening, 21 March 2019, by the Supreme Media Regulatory Council blocking Al-Mashhad newspaper website for six months and ordering the newspaper to pay a 50,000EGP fine constitutes an unjust regulatory decision that is part of the measures taken to derail independent journalism in Egypt.
In its first implementation of the penalty code, which is similar to the Promotion of Praise and Prevention of Press, the so-called Supreme Media Regulatory Council ordered the website to be blocked and fined the newspaper; based on the allegations that it defamed a number of female media figures and actresses by publishing inappropriate photos of them on its website- among other unsubstantiated accusations, acting both as the opponent, the arbiter and the sergeant censoring the performance of the press and journalists.
ANHRI said: "The Supreme Media Regulatory Council imposing tailored regulations and bylaws in order to gag journalists and media outlets, not to mention its hostility to freedom of the press, violates the Constitution's articles, especially Article 77, which prohibits the administrative bodies to intervene in the affairs of professional syndicates, such as the Journalists Syndicate, and that the concerned syndicate is the sole body that is entitled to hold its members accountable. This means that the Supreme Media Regulatory Council grants itself the right to impose sanctions on journalists once it is backed by the state and based on some bylaws that are rejected by whoever is concerned by freedom of the press in Egypt.
ANHRI stresses that the Supreme Media Regulatory Council continuing to play the strict sergeant role by the implementation of such bylaws is a dagger aimed at all media outlets and opinion holders, especially critics and dissent. Such a matter threatens the media industry and what is left from freedom of the press and freedom of expression, which almost doesn't exist in Egypt.