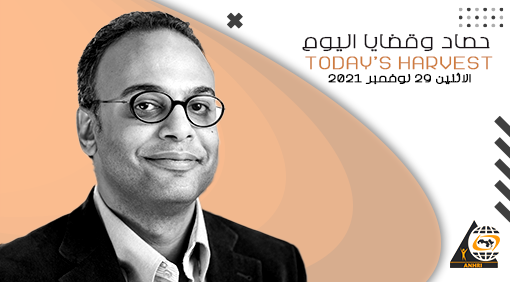 – Cairo Criminal Court set the retrial procedure of 9 defendants in the case known in the media as "the Cabinet incidents" for  adjudication at 18 January 2022.
-The Military Misdemeanor Court fined activist Hossam Bahgat, founder of the Egyptian Initiative for Personal Rights (EIPR), a sum of 10,000 pounds on a charge of insulting the Supreme Elections Committee and publishing false news and statements, while the court acquitted him of the charge of misusing an online account.
– Nasr City Emergency State Security Misdemeanors Court extended the sentencing hearing against Engineer Yehiya Hussein Abdel Hadi on charges of publishing false news and statements for the December 27 session.