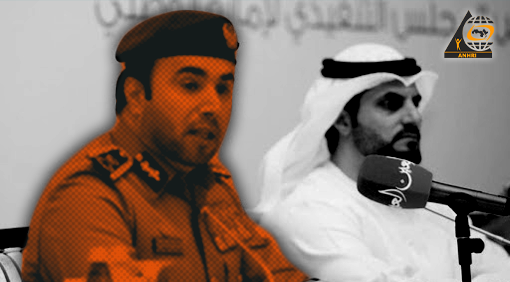 27-October-2021
Dear Members of the General Assembly,
We, the undersigned, are writing to express our deep concern about the candidacy of Major General Ahmed Nasser Al-Raisi, Inspector General of the United Arab Emirates (UAE)'s Ministry of Interior, for the presidency of the International Criminal Police Organisation (INTERPOL). As Inspector General, Al-Raisi oversees the investigation of complaints against the UAE's police and security forces – the primary tools of UAE repression. In light of the substantial body of credible evidence outlining the failure of UAE authorities to properly investigate allegations of torture and ill-treatment in detention centres and prisons and given Al-Raisi's role in maintaining a culture of impunity in the UAE's police and security forces, the General Assembly should reject Al-Raisi's candidacy.
In March 2020, United Nations independent human rights experts called on the UAE to investigate and reform "degrading conditions of detention" that amount to "torture or cruel, inhuman or degrading treatment or punishment." However, despite frequent appeals by the UN and human rights organisations to investigate credible allegations of torture and ill-treatment at the hands of the UAE security forces, these grave human rights violations continue unabated. It should be a matter of deep concern to the INTERPOL General Assembly that a candidate such as Al-Raisi, who has direct oversight over and responsibility for the conduct of the UAE's police and security forces, seeks to preside over the world's foremost police organisation.
The Assembly should also be aware of legal cases brought against Al-Raisi. For example, in June 2021, the Gulf Centre for Human Rights (GCHR), relying on the doctrine of universal jurisdiction, filed an official complaint against Al-Raisi with the French Prosecutor's Office for the inhumane conditions in which human rights defender Ahmed Mansoor is currently detained. Mansoor, who is serving a ten-year sentence for his human rights activities, recently managed to leak a letter from his cell in the notorious al-Sadr prison in which he described the indefinite solitary confinement and the deprivation of basic necessities such as a bed and mattress which he has endured since March 2017.
Furthermore, in a separate case also filed in France on behalf of two British citizens in reliance on the principle of universal jurisdiction, Al-Raisi and six other Emirati officials have been accused of being responsible for the two men's arrests and abuse while in Emirati prisons. Matthew Hedges, a British academic, was arrested in the UAE in May 2018 on suspicion of espionage. He has described being held in solitary confinement, tortured, and coerced into making a false confession, before being released under a pardon in November 2018. Similarly, Ali Issa Ahmed Ahmed, whom UAE authorities detained in January 2019 for wearing a t-shirt with the Qatari flag, described being beaten by plain-clothes police officers and stabbed whilst in detention. He was also released almost three weeks later after agreeing to pay a fine for "wasting police time".
The General Assembly should also be alert to the substantial risk that an Al-Raisi and UAE presidency would pose to the integrity of INTERPOL's Red Notice System. In a report published on 07 April 2021, the former UK Director of Public Prosecutions, Sir David Calvert-Smith, concluded that there is strong evidence that the UAE has already misused the Red Notice system to target those seen as a political threat. The UAE is a state that passes ministerial resolutions for the inclusion of human rights defenders on the government's terror list, and therefore the risk of its further abuse of the Red Notice system for political gain is high.
The UAE's pursuit of the INTERPOL presidency is ultimately motivated by a desire to use and abuse international platforms to consolidate and perpetrate its dismal human rights record with impunity. The General Assembly should therefore reject Al-Raisi's presidency to prevent any transformation of INTERPOL into an organisation working for the benefit of authoritarian governments.
Signed:
Arabic Network for Human Rights Information (ANHRI)
Cairo Institute for Human Rights Studies (CIHRS)
Front Line Defenders (FLD)
Gulf Centre for Human Rights (GCHR)
Human Rights Watch (HRW)
International Federation for Human Rights (FIDH)
International Service for Human Rights (ISHR)
World Organisation Against Torture (OMCT)