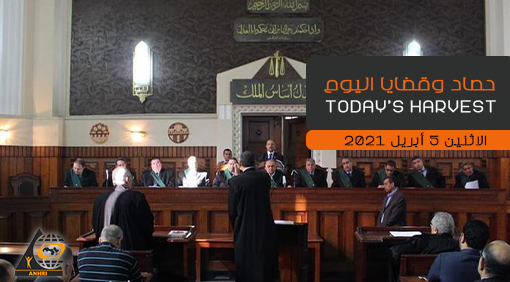 Decisions not issued:
– The Military Court, convened at the Police Cadets Institute in Tora, has considered the trial of 271 defendants in the case No. 247 of 2017, known in the media as "Taking pictures of Belbeis Airbase".
– Cairo Criminal Court is proceeding with the retrial procedures of the trial of 3 defendants in the case of "Rabaa Sit in dispersal incidents",
But the decisions haven't been issued so far.
Issued decisions:
The Court of Cassation has ordered the acquittal of 105 defendants of those convicted in the case known in the media as "The Oppressed of Downtown".