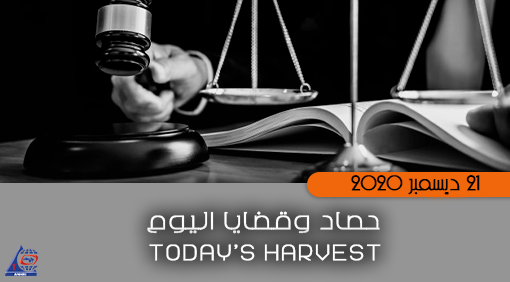 Issued decisions:
– After completing the investigation, the Supreme State Security Prosecution ruled to hold activist Mohamed Adel in detention for 15 days pending Case No. 467 of 2020 State Security on a charge of joining and funding a terrorist group.
– East Military Criminal Court adjourned the retrial of the defendants of the case known in the media as "Taking pictures of Belbeis air base" for the hearing of December 28, 2020 for the defendants' absence.
Decisions not issued
– Cairo Criminal Court's 3rd circuit has just considered the detention renewal of human rights lawyer Mohamed al-Baqir along with activist Alaa Abdel Fattah pending Case No. 1356 of 2019 State Security, but hasn't reached a decision so far.