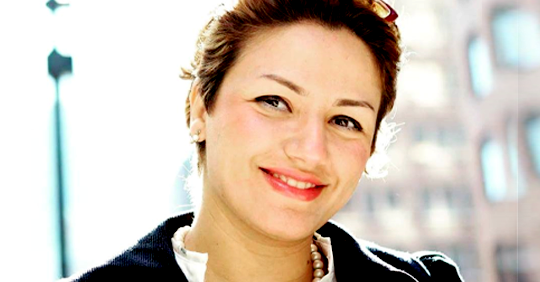 Cairo: 4 October 2020
The Arabic Network for Human Rights Information (ANHRI) said today that the Minister of Interior is obligated to immediately disclose the whereabouts of journalist Basma Mostafa, and the reasons behind her detention. Mosafa went missing yesterday morning upon her arrival to Luxor governorate on a journalistic mission after being stopped by a policeman at the Luxor train station.
Journalist Basma Mostafa traveled to Luxor to prepare a news report for 'Al-Manassa website' news website. In a phone call to her friends and colleagues, she said that a policeman stopped her once she arrived and got off the train from Cairo. She showed him her ID before he allowed her to leave. However, once she left the train station, the policeman kept an eye on her, as she reported in her last phone call which was switched off shortly thereafter cutting off all means of communication with her.
'The Public Prosecutor should open an immediate and urgent investigation into the disappearance of Basma Mostafa and find out what has happened to her, including the encroachment on her personal security and her right to move, not to mention the attempt to obstruct her journalistic work. This is her right and the Public Prosecution is obligated to protect this right', ANHRI said.
ANHRI also holds the Minister of Interior and the Director of Luxor Security responsible for the safety and life of Basma Mostafa, warning against any sort of complacency, procrastination or delay while disclosing the matter, so that her case does not turn into a an enforced disappearance case and an assault on a journalist who has practiced nothing but her journalistic work in the service of society.
It is noteworthy that the disappeared journalist is a mother of two girls. She worked, and is still working, for many independent newspapers and websites, such as 'Mada Masr', 'Al-Manassa', 'Al-Hurra TV', and 'Kateb' website, among other independent media outlets.